Fly Tying Patterns
Tying the Red baron double zonker
Details

Created: Friday, 01 January 2010 09:29
Last Updated: Friday, 01 January 2010 09:29
Written by Ulf Hagström
Hits: 3131
Okej, so I threw another pike fly tutorial together tonight. Figured I could take some photos while tying this double zonker fly, nothing special but it's a super deadly fly design under the right conditions.

"The red baron"

Hook: TMC 811S
Thread: UNI mono
Tails: Black barred orange zonker strips and red crystal flash
"Wings": Orange grizzly schlappen feathers.
"Collar": Zonker trips winded, red marabou and red bucktail
Head: Bucktail epoxy glue and stick on eyes.

Start by piercing the hook trough a zonker strips sliding it on the hook upside down.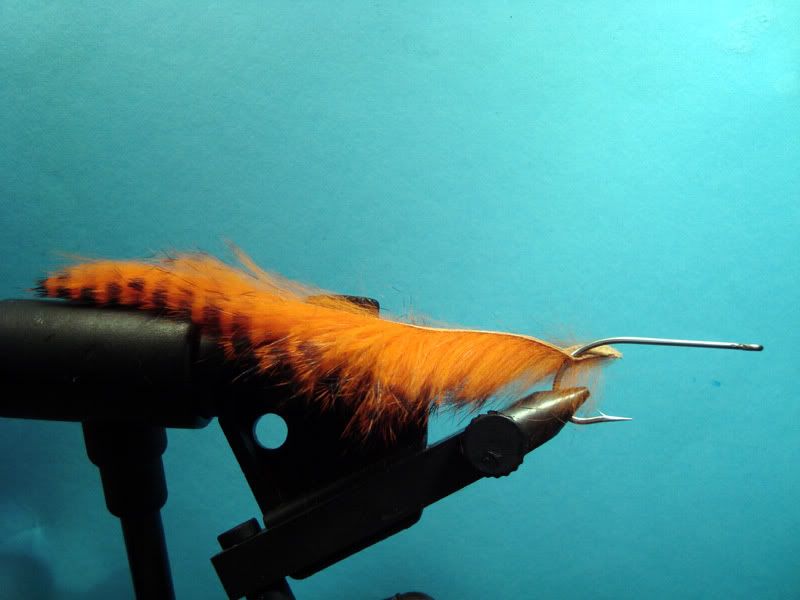 Then tie it in along the hook shank on the underside.


Tie in a second zonker trip on top of the shank making it a little longer than the lower one.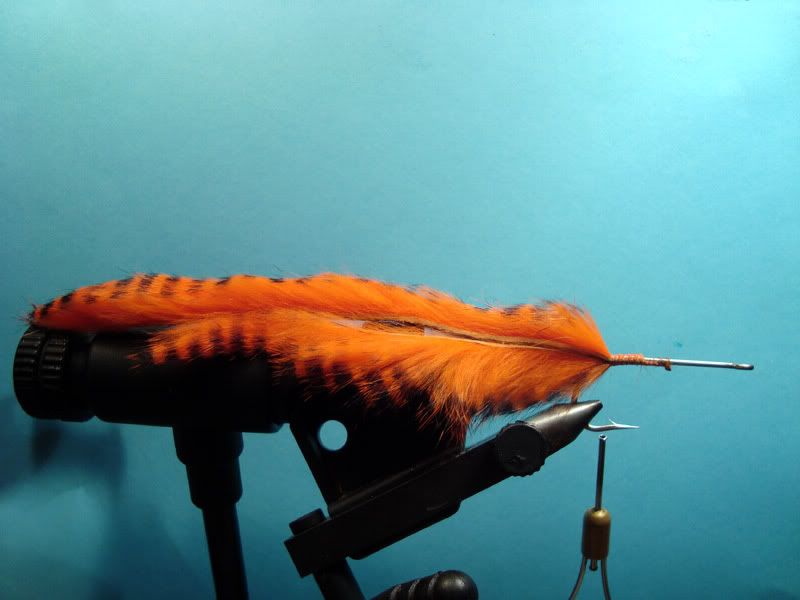 Tie in a couple of schlappen feather splayed, on each side of the tails.


Add 6-7 strands of crystal flash around the hook.


Tie in another zonker strip, preferably crosscut but not nescasary, just in front of the the "wings".


Wind it forward 5-6 turns, letting every turn slightly overlap the previsous one making the fibers beeing pushed backwards.


Tie in and wind the top of a red marabuou feather in front of the winded zonker.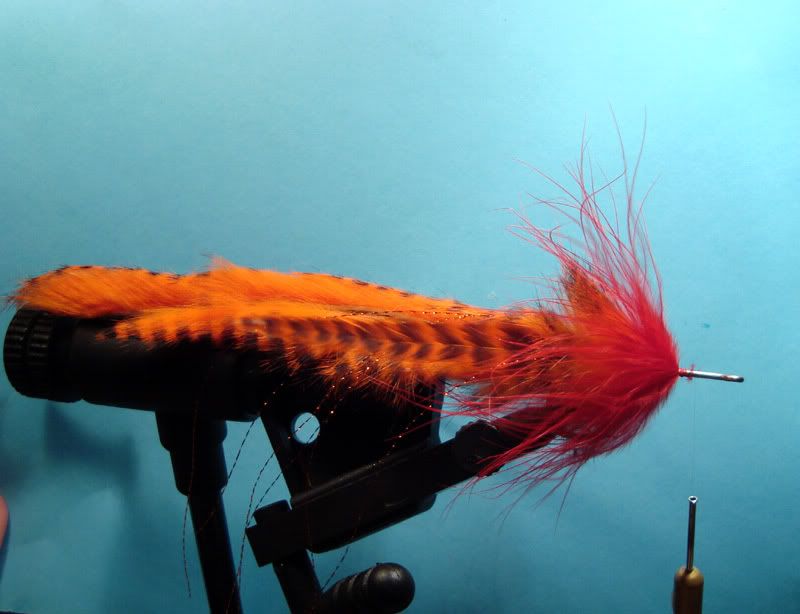 Take a nice big bunch of reda bucktail forward over the hooks eye. Secure it with alot of turns with the thread and then add glue to the tie in.


Pull back all the fibers with one hand....


And then add a couple of loose turns of the thread....


And then tighten the thread as much as possible to make the bucktail flair as much as you want.


Secure the thread, wip finish and add stick on eyes and a layer of epoxy and you are done!




So there is "The red baron" a easy to tie, but great to fish with , pattern for the really big pikes! So go get them!