Fly Tying Patterns
Fox poopah
Details

Created: Sunday, 06 December 2009 18:39
Last Updated: Sunday, 06 December 2009 18:39
Written by Ulf Hagström
Hits: 2630
I am a dry fly fanatic, that's just a fact. I fell in love with it from the first cast and I favour dry fly fishing over sub surface for start at any water. But yes, I do fish a nymf now and then and of course the odd big streamer, or why not a double set up with a klinkhammer on top and a nymf for a dropper?

Anyway, about four years ago I got some flies sent to me by my good friend Thom Sullivan in the US, one of them was the Fox Poopah, and I really liked to look of it! Once I tried it I liked it even more. I specially remember a small stream far north in Norway, I've been catching huge grayling on dry flies all week but had trouble at this spot. So I put on a fox poopah and started catching browns at every cast!

Originally created by Tim Fox almost twenty years ago, it's not a well known pattern but it should be!

Hook: any straigh hook size 12 and downwards. This is tied on a size 14
Body: Vernille over flat silver and ribbed with oval silver
Legs: Patridge
Thorax: black ostrich
Antennas: Wood duck

Start with sliding any type of bead head on, I like these with accentuated "eyes" on!



Tie in the oval silver tinsel all the way from the head to the hook bend. Keep a smooth underbody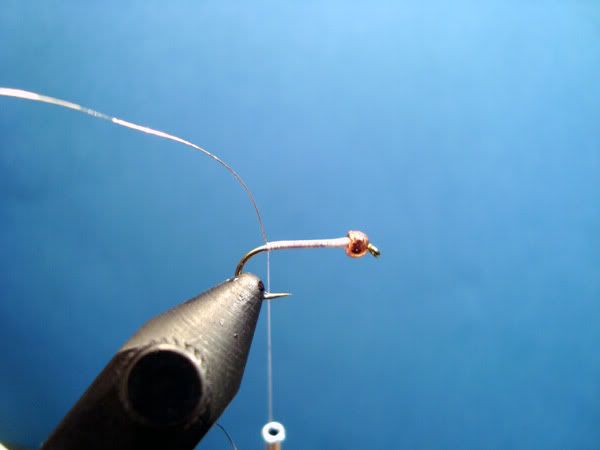 Catch in the flat silver tinsel at the back and tie that one down the hook shank all the way up to the head again.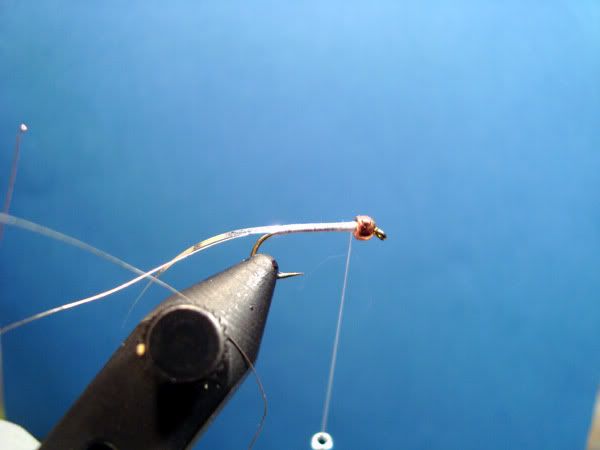 Touch the end of a vernille piece with a flame to taper it slightly to the end.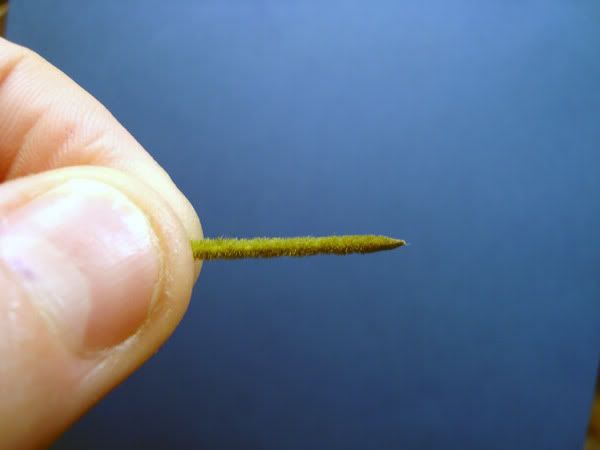 Wind the flat tinsel in touching turns, tie off and tie in the body here.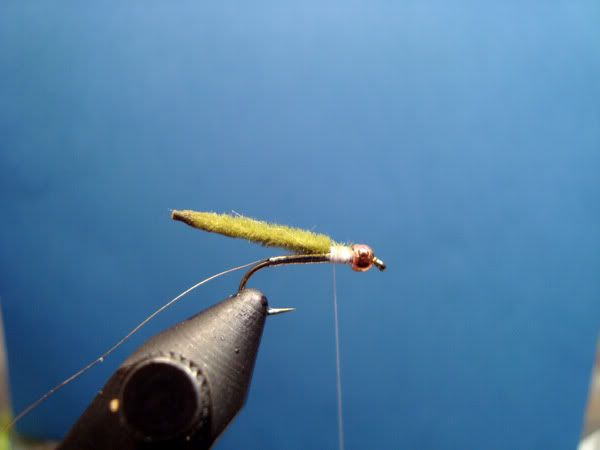 Rib the body and trap it on the top side of the hook towards the hook eye and tie off.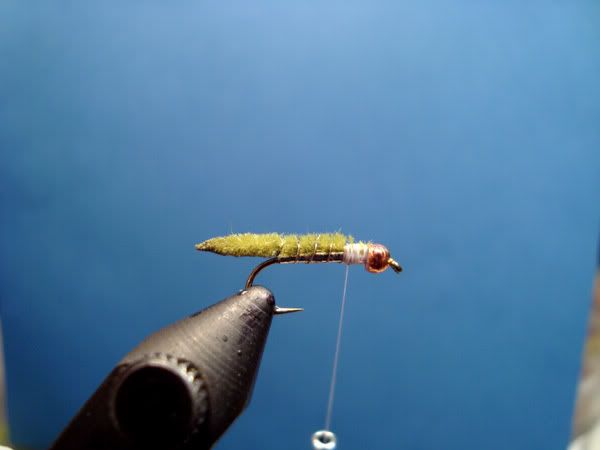 Trap in a stripped down partridge feather on the underside, make the fibers about half way between the hook point and the bend.



Trap in two fibers from a wood duck feather as antennas, let them stick out a bit behind the body.



Tie in a black ostrich herl.



Wind the ostrich forward, tie off behind the head and finish it there! Voila!





Here's one of Thom Sullivans interesting variants with a looped vernille for body!