Fly Tying Articles
The complete guide to dubbing!
Details

Created: Monday, 11 January 2010 19:31
Last Updated: Monday, 11 January 2010 19:31
Written by Dennis Shaw
Hits: 8345
Page 7 of 13
TOUCH DUBBING

Touch dubbing is a versatile technique, most suited to mediums with a short staple length, mole being a classic example. Many other mediums can be used though, such as Hare's Ear and Z-Lon (shown in the preparation posting)
Touch dubbing is the only technique I use wax on. There are several makes of wax suitable for touch dubbing, the one I use is BT's Dubbing Wax, distributed by Veniards. As well as wax you can also use glue sticks, such as Pritt stick.
BT's Dubbing Wax is supplied in two formulas, tacky for flies size 12 and smaller, and super tacky for flies size 10 and larger. I must admit I use super tacky almost all the time.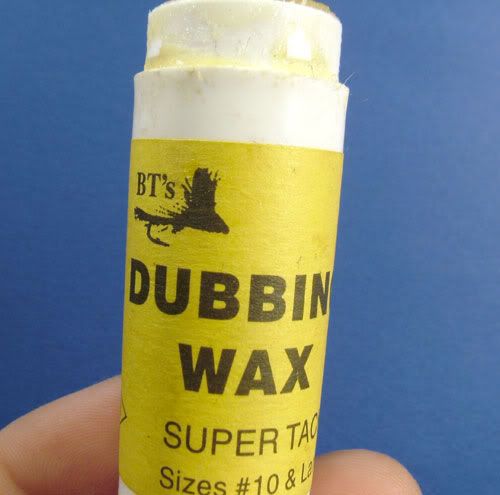 When using dubbing wax you want a thin, even coating of wax on the thread. If your wax looks like this you will find it impossible.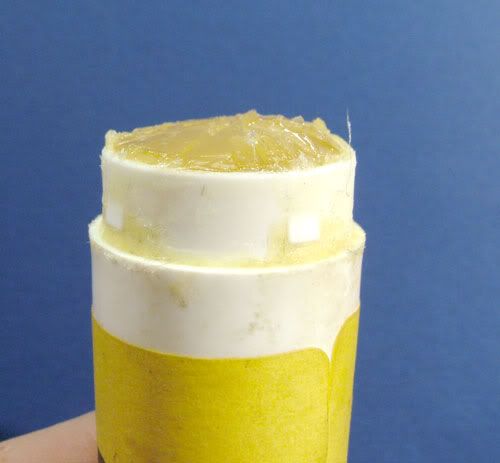 A tip I recently picked up is to simply wipe it on a post-it note to remove all the gunk.




One you've done that you will find it easy to achieve an even coat.

To touch dub, apply a light even coat of wax to the thread. One or two wipes with the wax are all that is needed.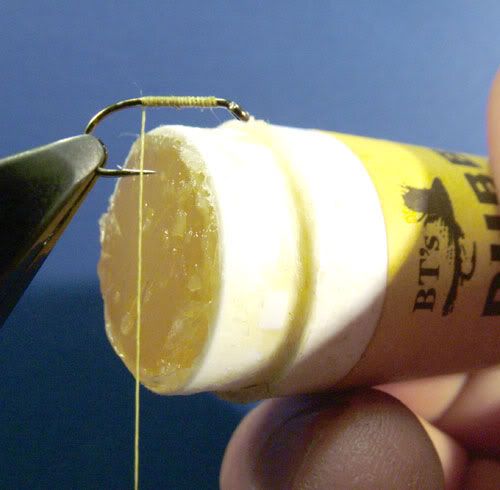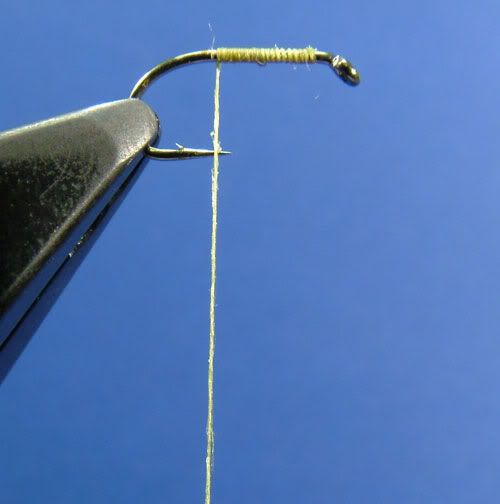 Once coated, take your dubbing medium, in this case mole fur, and simply touch it against the waxed thread.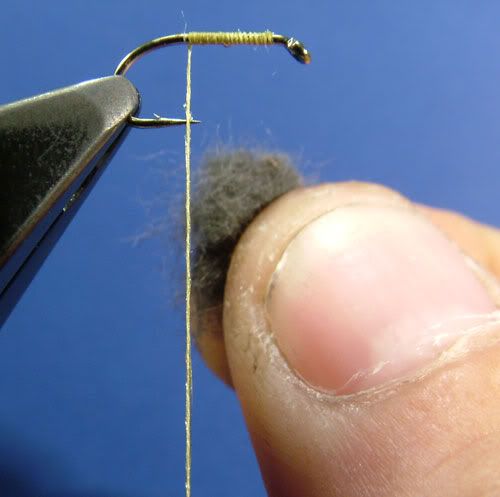 A few fibres will stick to the wax.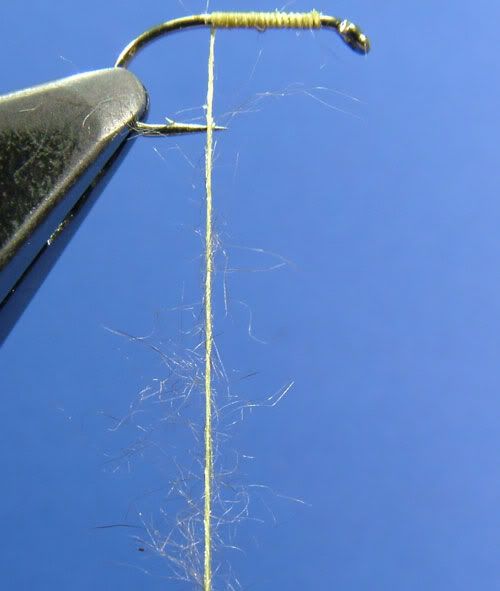 As you can see there are only a few fibres stuck to the thread in this example. When you wrap to form the body the thread will show through the dubbing.




You can vary this effect by altering the amount of dubbing you allow to adhere to the wax. Here I've been heavier handed with the "touch"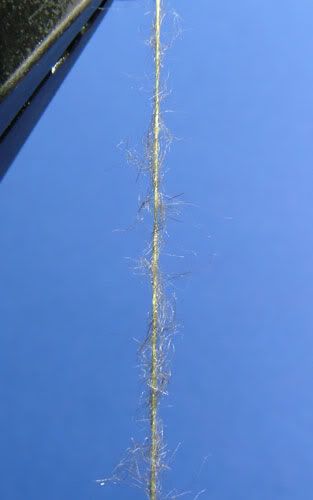 Which, when wrapped will give a fuller appearance to the resulting body.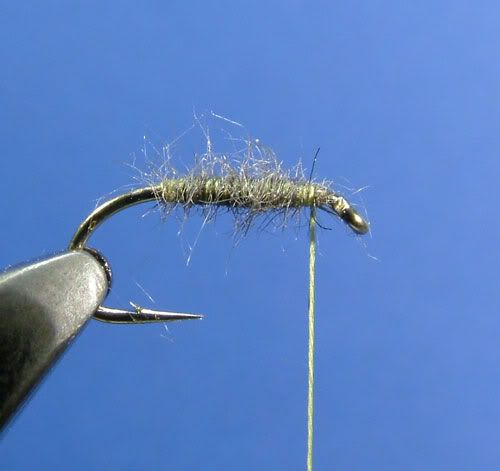 That's all there is to it, a simple but very versatile technique, which with practice and experience you will be able to achieve whichever effect you want from the merest hint of dubbing to a full fat body.

Here are some variations on the theme again for inspiration.

Light hare's mask touch dubbed on gold wire and wrapped as a rib.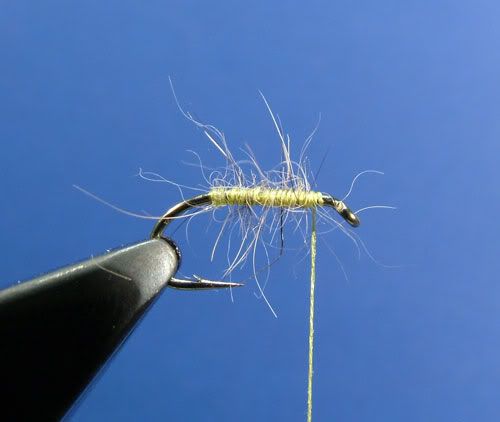 Green wire touch dubbed with olive hare's ear blend and wrapped as a rib.




Claret mole touch dubbed on an orange grizzle stripped hackle and wrapped to form the body.