Fly Tying Articles
The complete guide to dubbing!
Details

Created: Monday, 11 January 2010 19:31
Last Updated: Monday, 11 January 2010 19:31
Written by Dennis Shaw
Hits: 8345
Page 4 of 13
Blending
Blending is a technique you can use to mix different colours and textures of dubbing.
Blending is also a useful technique to use if you have a dubbing which is too coarse to dub on its own. By adding a suitable dubbing, as a binding agent, such as rabbit you can turn an unusable dubbing into a usable dubbing.
Most of the dubbing blends here contain adult seal's fur which is almost impossible to dub on its own, but by adding some rabbit and other materials, I made a perfectly usable dubbing with a nice mix of textures.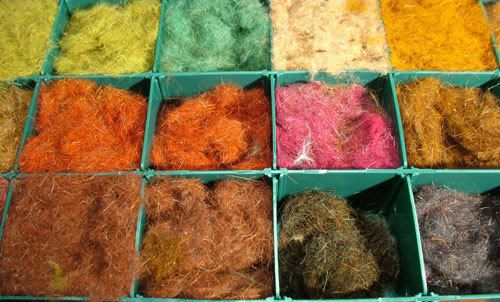 There are various ways of blending. If you have large amounts of dubbing to blend it's best done mixed with warm water in a food processor/blender.
For most of us though we are only blending small amounts.
For blending small amounts of dubbing, enough for just a few flies, hand blending is perfectly adequate.
Hand blending is simply a case of working the fibres together then pulling them apart several times in your hands.

Here I am blending Red, yellow and natural Seal's fur.




I work them together and pull apart repeatedly with my fingers.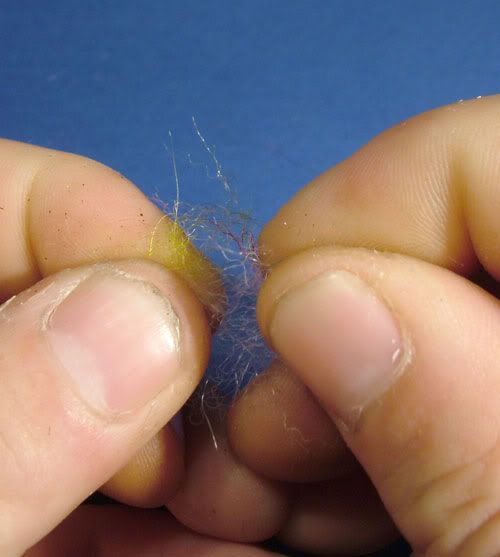 In a short time I have a nice blended dubbing ready for use.




For larger amounts of dubbing a great tool is an electric coffee grinder. These make great dubbing blender.




A point to remember with coffee grinders is that they do not cut the dubbing, so if the staple length of the dubbing is too long, you will have tear or cut it to more manageable lengths before you blend it.

Here I have the same colours of Seal's Fur that I have just hand blended.




Pop the lid on and give it a whizz.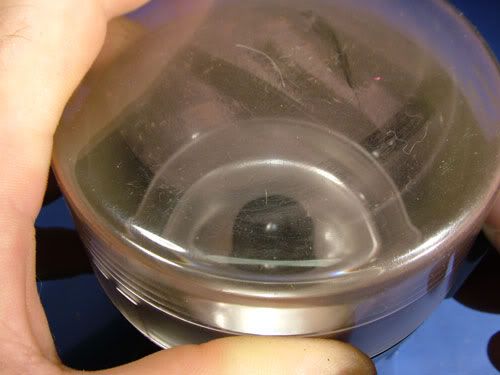 And it will turn it into a nicely blended dubbing.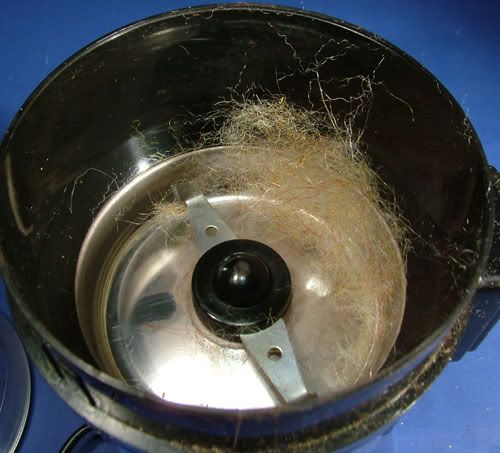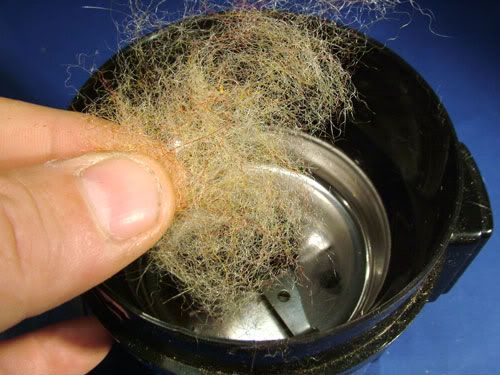 As shown on this fly here.




Here I have added some Hare's mask and Flash-Brite to the original mix.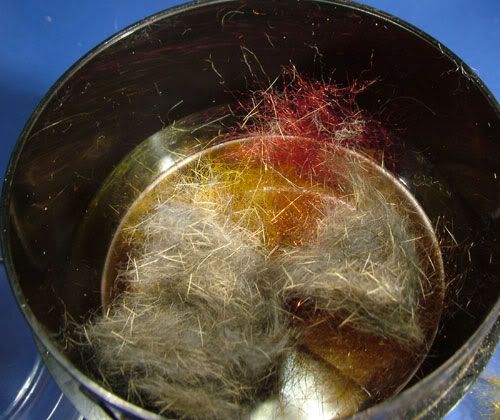 After a whizz.




A fly with the resultant mix.




A different blend of colours of the same materials.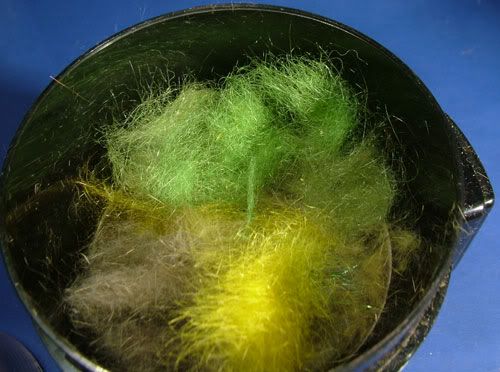 Whizz, and..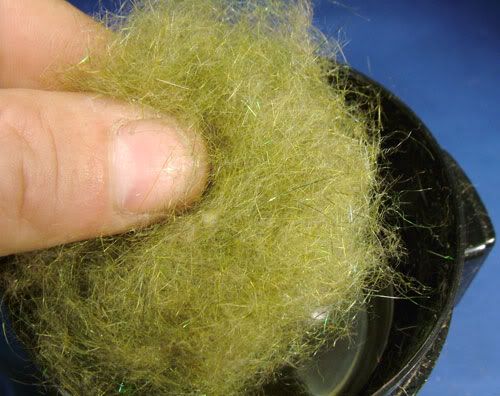 A fly with the new blend.




Finally here is a blend of Muskrat underfur and roughly chopped CDC fibres.




After a whizz.




And the fly tied with the mix.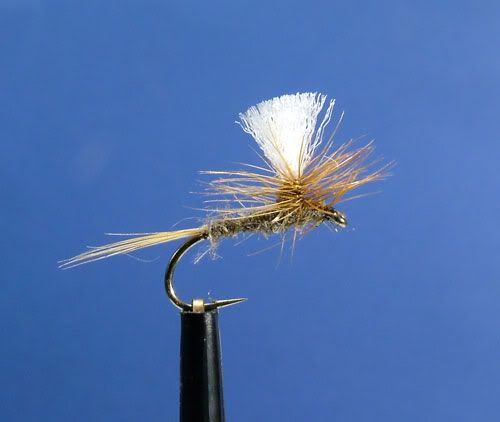 I could go on showing you an innumerable amount of possibilities, but hopefully I've given you enough for your imagination to run riot or at least a good grounding of the principles involved.