Fly Tying Articles
The complete guide to dubbing!
Details

Created: Monday, 11 January 2010 19:31
Last Updated: Monday, 11 January 2010 19:31
Written by Dennis Shaw
Hits: 8347
Page 12 of 13
DUBBING NOODLE

This is a technique I rarely use, but it is a useful technique to have in your armoury. Its main use is for bodies on larger flies. This technique is only really suitable for dubbings mediums with a medium to long staple length. Mediums such as Hare's Ear, Mole, Squirrel, Seal's Fur, etc don't really lend themselves to this technique.
For reference the dubbing I have used here is WCB flytying supplies "Easy Dub" a synthetic dubbing.

Wind the thread half way down the hook shank.




Take a wad of dubbing and pull some out, then twist the end to a point.




Then tie it in.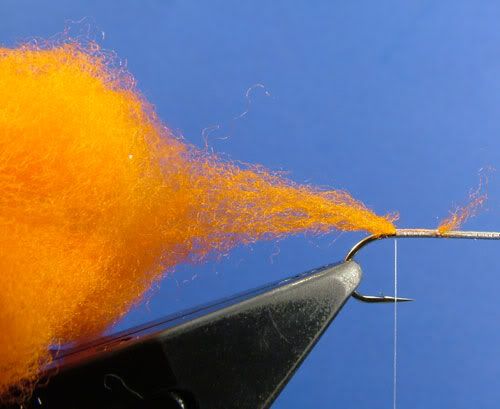 Now place the dubbing next to the thread.




Then pinch the dubbing and thread between your fingers. Don't pinch too tight, you want the dubbing to feed from the wad as you wrap.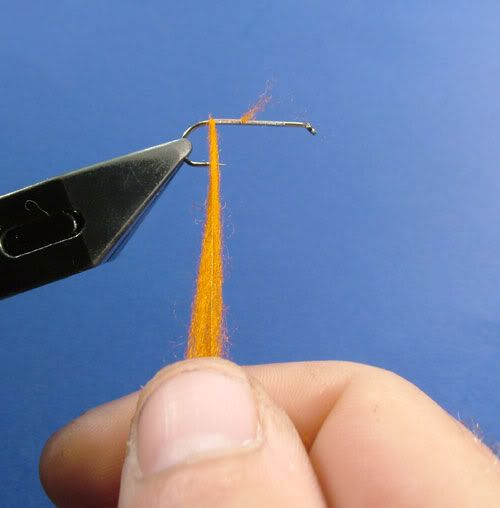 Now start wrapping. With this technique you do not twist the dubbing onto the thread. Any twisting is imparted naturally during the wrapping process.




Keep wrapping and feeding from the wad until you reach the tie-off point.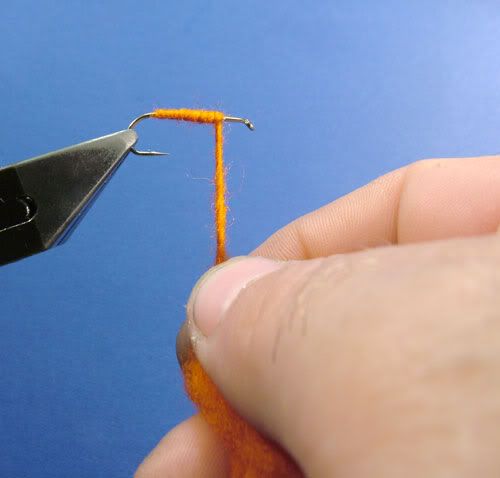 Separate the thread from the dubbing and then tie in the end of the dubbing noodle.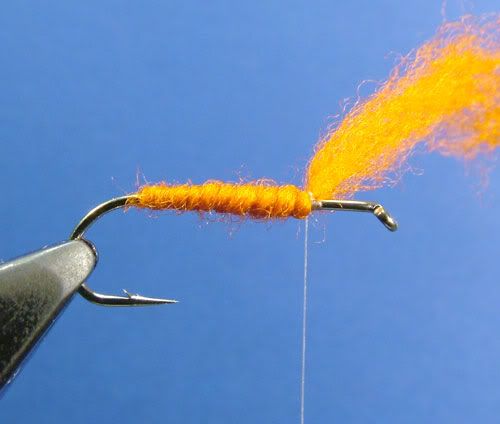 And that's it, a quick and easy way to apply a larger amount of dubbing to the hook. It's also much stronger than normal dubbing techniques.
I scrubbed this much harder than I normally would with a Velcro brush.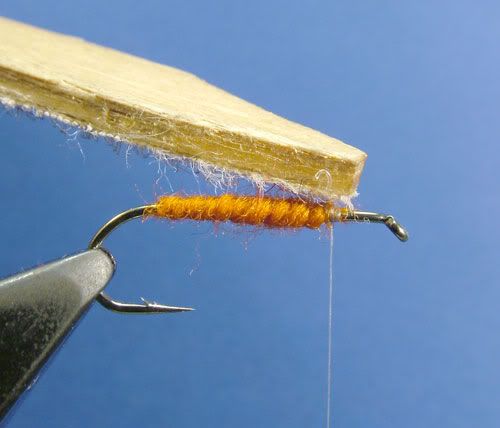 Had I scrubbed the same material, twist dubbed, as hard I don't think there would have been much left! But with this technique..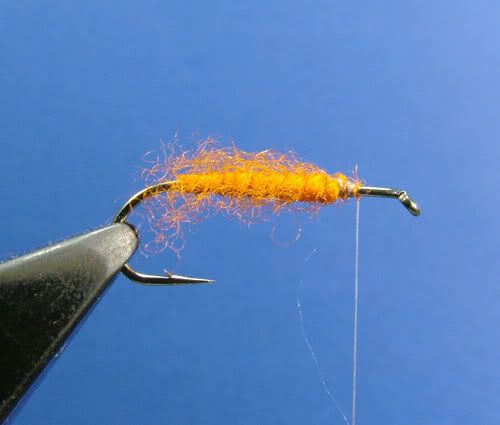 A simple example of this techniques usefulness..