Fly Tying Articles
The complete guide to dubbing!
Details

Created: Monday, 11 January 2010 19:31
Last Updated: Monday, 11 January 2010 19:31
Written by Dennis Shaw
Hits: 8345
Page 11 of 13
NOT A LOOP

Hopefully what follows will provide you with some inspiration and encourage you to sometimes "think out of the box"
Most of what is here is a direct result of the inspiration I have received looking at the techniques subtly introduced to us in the many recipes and pictures of flies posted here (and elsewhere) by, among others, Hans Weilenmann
The following are variations on the dubbing loop technique that opens up a myriad of possibilities, only a few of which I've shown below. As with the techniques shown above the only real limit is your imagination.

Here I have inserted some natural seal's fur between two plys of sparkle yarn. Then gripped the resultant "loop" in a pair of rotating hackle pliers.




Then using the hackle pliers as a dubbing twister I've twisted it into a dubbing rope which I have wrapped to form, in this instance, the whole fly.




The result when you add water is..




Doesn't really look much like a fly though! But notice I left a portion of the yarn at the head free of dubbing.
A quick wipe or two with a brown marker pen and, I think, a very passable sedge pupa appears.




Here I have inserted a hare's mask blend of dubbing between 4 strands of pheasant tail fibres.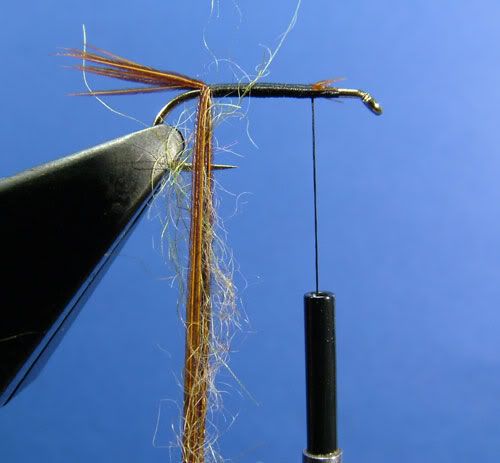 Then twisted them with my rotating hackle pliers.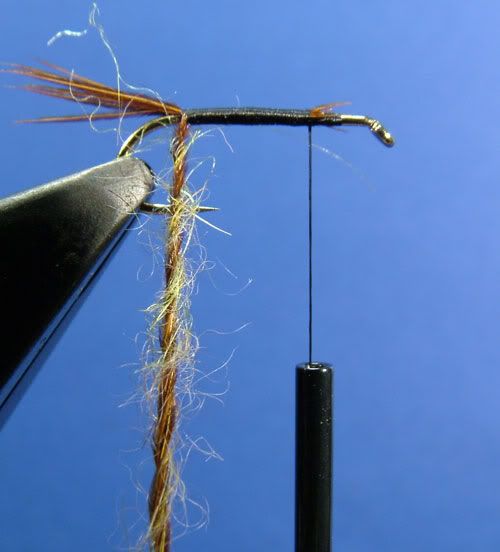 The result is an interesting fuzzy body.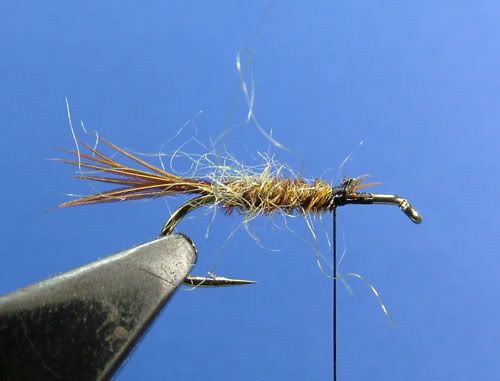 Finally one here using 1 strand of green copper wire and 1 strand of red copper wire with a clear Antron noodle inserted between them.




Then twisted with the rotating pliers again.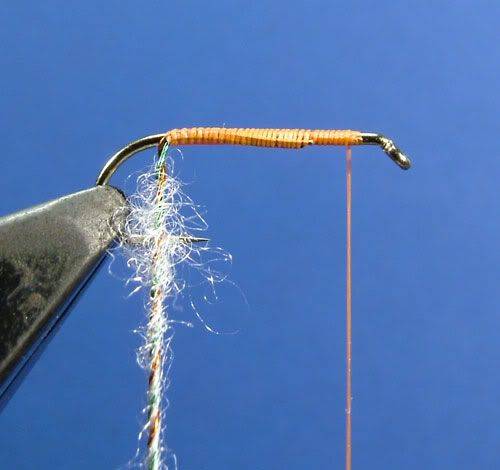 And wrapped to form a body.




Finally a rub with Velcro.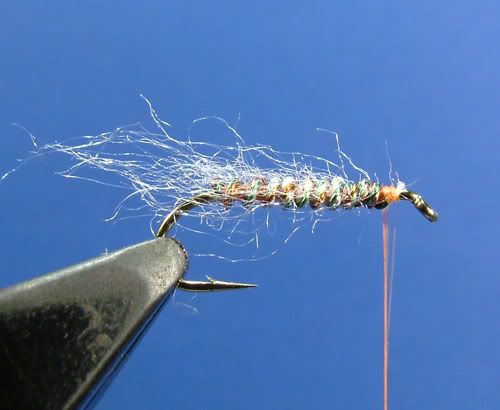 The effect when wet is interesting to say the least.




Once again you can see some of the interesting results that are possible when you let your imagination run riot.
Have fun!